Latest PSMS News
The Puget Sound Mycological Society is an ALL volunteer non-profit organization. PSMS does not have ANY employees.
Fall 2023 "Hildegard Hendrickson ID Clinics" at CUH are done for the season!
Thank you to everyone who participated and helped out. See you in the spring!
PSMS Inclusivity Statement
For over fifty years, the Puget Sound Mycological Society (PSMS) has nurtured collaboration amongst its members for an understanding and appreciation of the wide diversity of mushroom species in the Pacific Northwest. We also depend on a diverse membership to support our mission to foster the understanding and appreciation of mycology as a hobby and a science. In recent months, as systematic inequality in U.S. society is revealed to a broader audience, it becomes clearer that inequality imposes barriers on marginalized groups to participation in a wide variety of activities. PSMS opposes all barriers that limit participation in mycology. PSMS and its board members support a more diverse, inclusive, and welcoming organization where all people, especially those who are underrepresented in our organization and society at large, can enjoy mushrooms and all of the activities associated with them. We realize this will be an on-going conversation and are looking to our members for suggestions on ways to increase diversity, inclusivity, and welcoming. Thank you as we join together to make this long-overdue journey toward systemic equality!
Featured Content
Spore Prints is the monthly newsletter of PSMS containing announcements of coming events and speakers, plus a variety of tidbits, trivia, recipes, and research developments.
Spore Prints Archive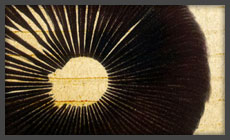 Washington state is divided into numerous federal, state, local and Native American jurisdictions. Learn the proper rules for each jurisdiction.
Harvesting Information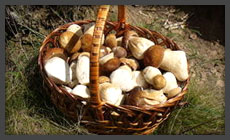 Upcoming Events
Tuesday, Dec. 12, 2023 - 7:30pm
Monthly Meeting
Holiday Bash
Our December MEMBERS ONLY meeting will be a PSMS hosted "Holiday Bash". This event will include light finger foods, and alcoholic and non-alcoholic beverages. It will be held from 7:30 to 9:30 pm on Tuesday, December 12, 2023, at the Center for Urban. COVID restrictions have been dropped, so masking is optional. We will have hand sanitizer available. Doors will open and check-in will begin at 7:00 PM.
This is a good opportunity to share your mushrooming stories after an outstanding fall mushrooming season and to get to know others in the club. Once again, we are renting the atrium and garden areas to allow people to spread out, get some fresh air and mingle in small groups. Since space is limited, we require pre-registration to attend. Sign-ups will begin on December 1 and you will be receiving a special announcement in your e-mail providing details on signing up. The entry fee will be $10 per person. To sign up for this event, click here.
This event is hosted by your PSMS Board (past and present) and provides an opportunity to meet them as well as our Committee Chairpersons. I know it's corny to say but "Let The Fun-gala Begin"!!!