Latest PSMS News
The Puget Sound Mycological Society is an ALL volunteer non-profit organization. PSMS does not have ANY employees.
No ID clinic on the Holiday
Monday is a holiday and there will be no ID clinic held that day. Please check back here to check on future dates and when the clinic will end. For more information click here.
PSMS Inclusivity Statement
For over fifty years, the Puget Sound Mycological Society (PSMS) has nurtured collaboration amongst its members for an understanding and appreciation of the wide diversity of mushroom species in the Pacific Northwest. We also depend on a diverse membership to support our mission to foster the understanding and appreciation of mycology as a hobby and a science. In recent months, as systematic inequality in U.S. society is revealed to a broader audience, it becomes clearer that inequality imposes barriers on marginalized groups to participation in a wide variety of activities. PSMS opposes all barriers that limit participation in mycology. PSMS and its board members support a more diverse, inclusive, and welcoming organization where all people, especially those who are underrepresented in our organization and society at large, can enjoy mushrooms and all of the activities associated with them. We realize this will be an on-going conversation and are looking to our members for suggestions on ways to increase diversity, inclusivity, and welcoming. Thank you as we join together to make this long-overdue journey toward systemic equality!
Featured Content
Spore Prints is the monthly newsletter of PSMS containing announcements of coming events and speakers, plus a variety of tidbits, trivia, recipes, and research developments.
Spore Prints Archive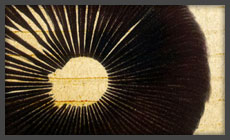 Washington state is divided into numerous federal, state, local and Native American jurisdictions. Learn the proper rules for each jurisdiction.
Harvesting Information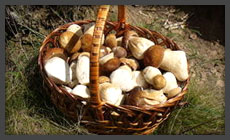 Upcoming Events
Tuesday, May. 9, 2023 - 7:30pm
Monthly Meeting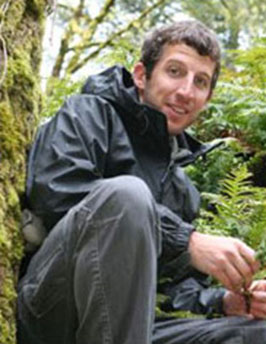 Jeremy Faber - There is More to the Forest than Just Mushrooms
Click here to join this meeting virtually.
The general membership meeting on May 09, 2023, will once again be a hybrid including both in-person and Zoom at the Center for Urban Horticulture. We will start letting in-person attendees in at about 7:00 pm and Zoom attendees at about 7:20 pm.
This month Jeremy Faber will be presenting on a topic entitled "There is More to the Forest than Just Mushrooms". Given Jeremy is a broad-scale forager for forest edibles, you may understand this tongue and cheek title. This just means, that in addition to mushrooms, we will likely learn about a whole host of edible botanicals and fungi that present themselves during the Spring Season. You may know that Jeremy has presented at PSMS before and has also made contributions to our annual show in the form of mushrooms that we in-turn have shared with the Public at our Mycophagy display.
Jeremy discovered his love for the woods at an early age. After studying forestry at the University of Vermont, he attended the Culinary Institute of America to pursue another passion... Cooking. After moving to the West Coast he worked his way up through Seattle's dining scene and became the Sous Chef at the renowned Herbfarm Restaurant. While there, he supplied the restaurant with wild edibles and also started his business "Foraged and Found" Edibles. Foraged and Found supplies wild edibles to many restaurants in the Seattle area and across the United States. Given the Spring season has begun, I am certain Jeremy is very busy right now, but has graciously agreed to share his passions with us at PSMS.