Latest PSMS News
The Puget Sound Mycological Society is an ALL volunteer non-profit organization. PSMS does not have ANY employees.
Fall 2022 "Hildegard Hendrickson ID Clinics" at CUH are done for the season!
Thank you to everyone who participated and helped out. See you in the spring!
PSMS Inclusivity Statement
For over fifty years, the Puget Sound Mycological Society (PSMS) has nurtured collaboration amongst its members for an understanding and appreciation of the wide diversity of mushroom species in the Pacific Northwest. We also depend on a diverse membership to support our mission to foster the understanding and appreciation of mycology as a hobby and a science. In recent months, as systematic inequality in U.S. society is revealed to a broader audience, it becomes clearer that inequality imposes barriers on marginalized groups to participation in a wide variety of activities. PSMS opposes all barriers that limit participation in mycology. PSMS and its board members support a more diverse, inclusive, and welcoming organization where all people, especially those who are underrepresented in our organization and society at large, can enjoy mushrooms and all of the activities associated with them. We realize this will be an on-going conversation and are looking to our members for suggestions on ways to increase diversity, inclusivity, and welcoming. Thank you as we join together to make this long-overdue journey toward systemic equality!
Featured Content
Spore Prints is the monthly newsletter of PSMS containing announcements of coming events and speakers, plus a variety of tidbits, trivia, recipes, and research developments.
Spore Prints Archive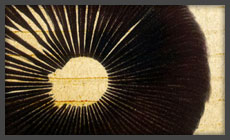 Washington state is divided into numerous federal, state, local and Native American jurisdictions. Learn the proper rules for each jurisdiction.
Harvesting Information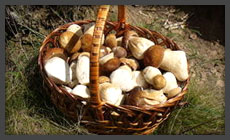 Upcoming Events
Tuesday, Apr. 11, 2023 - 7:30pm
Monthly Meeting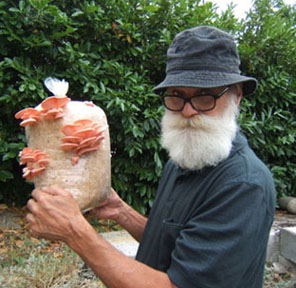 Lowell Dietz - Cultivating Mushrooms while Sequestering Carbon to Create Regenerative Soil
Click here to join this meeting virtually.
The general membership meeting on April 11, 2023, will once again be a hybrid including both in-person and Zoom at the Center for Urban Horticulture. We will start letting in-person attendees in at about 7:00 pm and Zoom attendees at about 7:20 pm.
This month Lowell Dietz will be presenting on a topic that will interest mushroomers, cultivators and gardeners who have an interest in the upcoming growing and mushrooming season. Lowell will be presenting on "Cultivating Mushrooms while Sequestering Carbon to Create Regenerative Soil". In Lowell's words "He will reveal how he stumbled across ancient truth. Seeking to extract more heat from wood fuel used to cook straw for mushroom cultivation, he was blessed with a byproduct; biochar. This was added to another byproduct, worm castings. The mixture proved to be similar to the regenerative soil created by ancient farmers along the Amazon and its tributaries. When biochar is used as a soil additive, carbon is bound up in soil, so the energy to cook the straw is carbon negative. Gardeners can use this information to create soil that does not need fertilizer; soil bacteria stash nutrients (normally outgassed by plants) into biochar "lockers" ". Also per Lowell "Circumspect thinking inspired by natural processes has the potential to reverse climate change, end food insecurity and free agriculture from expensive and harmful chemical addiction". To find out what this means, you should attend this upcoming presentation.
Lowell is the Owner of Dietz Construction and the Dietz Mushroom Farm in Sequim Washington. He is the previous President and is a Lifetime Member of the Kitsap Peninsula Mycological Society. He has a close relationship with the Master Gardener Program sponsored by Washington State University and is a frequent presenter on permaculture and mushroom cultivation. He is also the creator of a product he calls "Sequim Terra Preta". He is also a mushroom cultivation and vermiculture expert.