Latest PSMS News
Check out the *NEW* PSMS Blog!
Click here
to read it.
Spring "Hildegard Hendrickson ID Clinics" will start up again on Monday, April 25.
Click here
for more info.
Mushroom MAYnia coming back to CUH May 22!
Family Fungi Fun! Mushroom MAYnia showcases safe cultivation, hunting & harvesting methods, art, recipes and crafts all created from our fungi friends. Educational and fun for the whole family, including a puppet show, foraging tips, cultivation info and fungi crafts. More info here.
$5 per family, $3 per individual. Sunday May 22th, 10am to 4pm at the Center for Urban Horticulture, 3501 NE 41st St, Seattle.
Featured Content
Spore Prints is the monthly newsletter of PSMS containing announcements of coming events and speakers, plus a variety of tidbits, trivia, recipes, and research developments.
Spore Prints Archive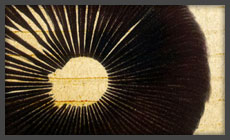 Washington state is divided into numerous federal, state, local and Native American jurisdictions. Learn the proper rules for each jurisdiction.
Harvesting Information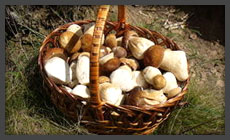 Upcoming Events
Tuesday, May 10 - 7:30pm
PSMS Monthly Meeting - SPECIAL LOCATION at the ARBORETUM!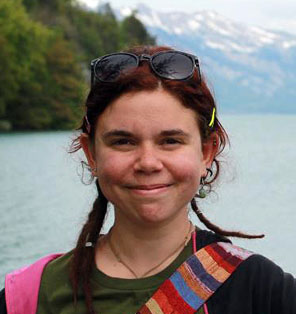 Ben Woo's Russula Collection - A Lay Mycologist's Contribution to Science
Doors open at 6:30 pm - Graham Visitor's Center, WASHINGTON PARK ABORETUM, 2300 Arboretum Dr. E.
Russula is a genus of mushrooms found all over the world and that is notoriously difficult to identify to species. There are many species of Russula, but the field characters used to define species overlap among them. To help resolve Western N-American species, we analyzed Ben Woo's collection of over 1000 Russula specimens. For 30 years, Ben Woo, an expert amateur, founding member of PSMS and Pacific Northwest Key Council, carefully sampled and documented PNW specimens. We used Woo's exceptional collection of Russula diversity to better characterize the genetic and field character variation among the species.
In this study we matched DNA sequence of specimens to species in Europe, species described in the PNW, and species that are potentially new to science. There are shortcomings of species delimitation with DNA sequences, but we provide a starting point for a more comprehensive view of species in challenging groups of fungi.
Identification of species is often based on a combination of field characters (e.g. cap color, bruising on flesh, spore print color) and microscopic characters (e.g. spore size, features of specific cells). We have found in our analysis of the Woo samples that, as you may already suspect, field characters can be misleading. Russula cap colors vary tremendously within species. Odor is a great character when present, but was often missing from specimens in species that usually have a distinctive smell. The group of the edible Shrimp Russulas illustrate this: we found three species (one of them new to science and currently being described), that overlap in their field characters and have high variability in their appearance within each species. Do all three species taste the same or should one be prized above the others for the table? I will show you how two of the three can sometimes be distinguished, and will look forward to your conclusions about which is best in butter.
By combining photographs, DNA sequences, and notes from the Woo collection I am now in a position to: i. Improve knowledge of regional species; ii. Make the specimens more accessible for future research through my searchable, web-accessible database; iii. begin a broader revision of this genus.
Anna Bazzicalupo is a PhD student in Mary Berbee's lab at UBC, Vancouver. She works on Russulas of the Pacific Northwest. Anna grew up in Naples, Italy. She did her undergrad degree in Biology at the University of Aberdeen in Scotland and her Masters at the Royal Botanic Garden in Edinburgh, where her interest in fungi blossomed.
Ron Post will offer a short introduction on Ben Woo.