Register for a mushroom dye workshop with Alissa Allen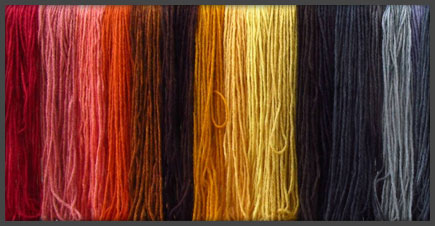 When: Wednesday, Oct. 8, 2014
Where: Camp Arnold in Eatonville, Wash.
Cost: $90 (includes lunch)
Join Alissa and textile designer Liann Finnerty for an all-day exploration into North America's best mushrooms and lichens for dyes.
Participants will learn which mushrooms to use, and the best extraction methods, to dye over 25 wool and silk samples. Liann will demonstrate how to transform fabric into mushroom-dyed works of art, and everyone will leave with a beautiful commemorative silk scarf.
Space is very limited, so sign up soon!
Register now