Latest PSMS News
Spring 2019 "Hildegard Hendrickson ID Clinics" are done for the season.
Thank you and see you in the fall!
Featured Content
Spore Prints is the monthly newsletter of PSMS containing announcements of coming events and speakers, plus a variety of tidbits, trivia, recipes, and research developments.
Spore Prints Archive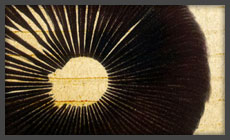 Washington state is divided into numerous federal, state, local and Native American jurisdictions. Learn the proper rules for each jurisdiction.
Harvesting Information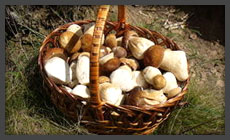 Upcoming Events
Tuesday, Oct. 8, 2019 - 7:30pm
PSMS Monthly Meeting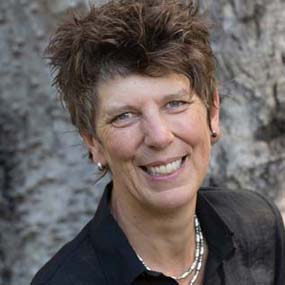 Alison Pouliot - From Sinister to Sublime - Fungi, Science & Conservation
Doors open at 6:30 pm at the Center for Urban Horticulture. Come early and bring any mushrooms you want identified!
Throughout history, fungi have confounded with their dubious connotations, strange appearances and peculiar habitats. Despite his remarkable contributions to science, Carl Linnaeus appears to have been terribly confused in describing fungi as thievish and voracious beggars. Today we understand that without fungi, life as we know it would be radically different. Fungi regulate the biosphere and support the earth's ecological functioning. They feed us, delight us and cure our ills. Yet cross continents and languages, humans remain sharply divided in their regard for fungi, with some cultures revering them and others subjecting them to the wrath of a reckless kick across the field. This has implications for the future survival of fungi. How do fungi find their way into conservation initiatives when they are overshadowed by so-called charismatic megafauna? This interactive seminar explores how fungi are faring in both the public imagination and global conservation initiatives today. We will examine how fungi are perceived across hemispheres in conservation contexts and engage in a lively discussion of the wider implications for fungi in a rapidly changing world. Alison will also share some anecdotes from her thousand days spent in the forests of 12 countries among the fungi and their followers.
Alison Pouliot is an ecologist and environmental photographer and honorary fellow at the Australian National University. She is especially interested in the 'unregarded others' and has a particular penchant for the fungal and the spineless. Alison moves between northern and southern hemispheres to have two autumns each year, guaranteeing a double dose of fungi. Her recent book, The Allure of Fungi, documents a forgotten corner of the natural world that is both beguiling and fundamental to life.