The 2014 Wild Mushroom Show
Will Be Different This Year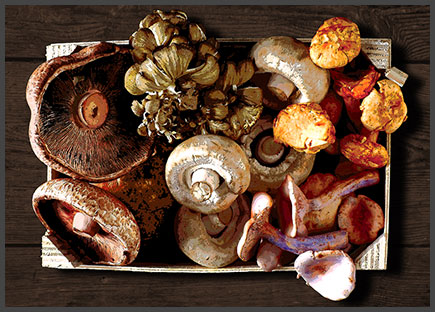 We are implementing some significant changes to our annual fall Wild Mushroom Exhibit this year because it's PSMS's 50th anniversary, and to address the large crowds we had last year.
Saturday, October 25, will be for members
and their invited guests only
When: Saturday, Oct. 25, 2014, 11:00am - 7:00pm
Where: The Mountaineers Club in Magnuson Park
Cost: Free for members. Correction:Invited guests pay the standard entrance fee.
Sunday, October 26, will be open to the public
When: Sunday, Oct. 26, 2014, 10:00am - 6:00pm
Where: The Mountaineers Club in Magnuson Park
Cost: $10 for adults, $5 for students, children until 12 are free
More information
Buy tickets online